Celebrate in style with the rabbits with entertainment from Emma Wilson. Come and join us at our intimate underground venue in Great Ayton for live music, food, drinks and plenty of celebrations as we see out 2019 in style Check back shortly for more info on tickets and prices.
You might have noticed things have changed a little around here! We're immensely proud to unveil the brand new Velvet Rabbit Luncheon Club website! Learn more about our new website here. We hope you like it and we look forward to welcoming you here at The Velvet Rabbit Luncheon Club sometime in the not too distant future.
HOT DRINKS
PROPER COFFEE & VEGAN OPTIONS
TASTY TREATS
NAUGHTY BUT OH SO NICE!
ROTATING FOOD SPECIALS
USING LOCALLY SOURCED PRODUCE
PRIVATE EVENTS & MARKETS
REGULAR EVENTS & POPULAR MARKETS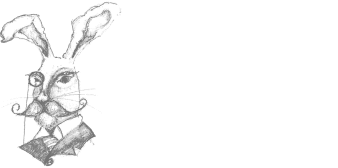 1 High St, Great Ayton,
Middlesbrough TS9 6NH